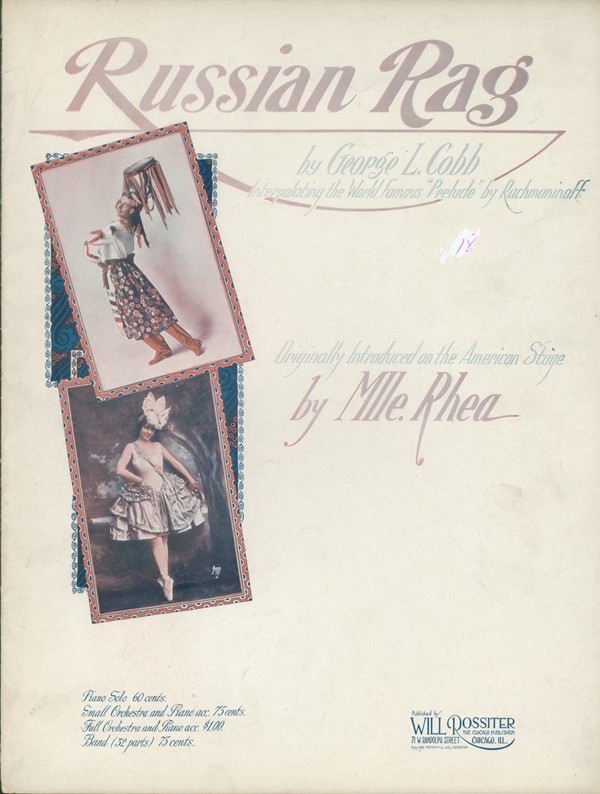 A happy Banjo Friday, friends!

It appears that my fascination with classical music on the banjo is ongoing, tho this week's entry is a bit of a twist on that theme. "Russian Rag" was composed in 1918 by one George Linus Cobb an an "interpolation" of Rachmaninoff's Prelude in C-sharp minor, Op.3, No.2. The piece was originally conceived as a piano composition, but it's received various treatments over the years—none, I would venture to say, more fun than this banjo trio by the Old 78s.

The Old 78s is the duo of Curly Miller & Carole Anne Rose , often in combination with various collaborators, including Clarke Buehling, who plays cello banjo on this piece, as well as Ray & Melanie Palmer. According to the band's website (link above):

Curly Miller and Carole Anne Rose play "Extreme" pumped-up rowdy Old Time fiddle and clawhammer banjo, Hillbilly Fiddle Rags, Classic Banjo duets, Celtic, World, and historic music, featuring the duo's unique combination of talents.

Great fun! Hope you enjoy it!